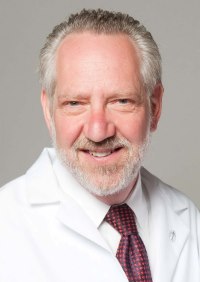 Robert B. Goldberg, DO
President of OSMAP
2013-2014
News and Latest Information
Forum Program Explores ACO's and Ethics
The 2013 Forum Educational Program, was held on Sunday, November 17, in conjunction with the AMA Interim Meeting. The program: "Accountable Care - Who's Accountable to Whom? Upholding Physician Ethics and Patient Trust," drew nearly 180 attendees and offered two hours of AMA PRA Category 1 CME credit. The presentation, organized in collaboration with the AMA, featured three distinguished speakers and was moderated by Nancy Nielsen, MD, PhD, AMA Past President. Click here for a copy of the program flyer. Copies of all three presentations can be found under the Forum "Past Programs" tab on this web site.

Physicians Foundation Makes Semi-Annual Report to OSMAP
At its most recent Membership Meeting, OSMAP members received a presentation from Louis J. Goodman, PhD, President and Chairman, The Physicians Foundation, regarding the current and future projects and activities in which the Foundation has been involved. Click here to access a copy of the presentation to OSMAP.

OSMAP Membership Meeting held on November 15
The semi-annual OSMAP General Membership Meeting was held on Friday, November 15, 2013, at the Gaylord National Resort and Convention Center, National Harbor, MD, in conjunction with the AMA Interim Meeting. The meeting drew approximately 200 attendees representing a cross-section of state medical society elected leaders and executive staff. All state medical association presidents, presidents-elect, past presidents and executive directors are members of OSMAP and encouraged to attend. Following the meeting, OSMAP hosted a Reception which was sponsored by the Physicians Foundation..

The agenda for this meeting can be downloaded by clicking here. Copies of the various presentations given at the meeting can be found under the "Past Meetings" tab.

State Presentations on Governance Remain Available
The OSMAP General Session on June 14 featured a special panel presentation by four state medical societies in the process of re-engineering their governance models. The four states featured were: Minnesota; Oregon; Pennsylvania; and Delaware. Each presenter offered a power point presentation to highlight their progress and responded to questions; those presentations can be found under the "Past Meetings" section of this site.

34 States Sign Letter in Support of H.R. 1827
Led by the Connecticut State Medical Society, a total of 34 state medical associations, the AMA,the the American Academy of Family Physicians, the American Academy of Pediatrics, the American Psychiatric Association, the American Academy of Child and Adolescent Psychiatry and four state specialty societies in Connecticut have jointly signed a letter in support of the passage of H.R. 1827, the "Pediatric Subspecialty and Mental Health Workforce Reauthorization Act." A copy of the letter can be found by clicking here.

OSMAP Features Presentations by ACGME, The Joint Commission and an Update on the Impact of ICD-10
At its General Session on June 14, OSMAP welcomed Paul Rockey, MD, Scholar in Residence, ACGME, who spoke to OSMAP about "More US Medical School Graduates Blocked by Stagnant Growth in Residency Positions." The Session also featured a special update from Ana Pujols McKee, MD, EVP and Chief Medical Officer, The Joint Commission, who presented on "The Difference Physicians Can make in Improving Safe Care." Both power point presentations can be accessed via the Past Meetings section of this web site.
An update on the Impact of ICD-10, presented by OSMAP member Jeff Terry, MD, Alabama, can also be found under past meetings.

Forum Program - 2012
The Forum for Medical Affairs presented its annual educational program on Sunday, November 11, 2012 at the Hawaii Convention Center, Honolulu. The program: "Personalized Medicine IS your Future: Your Genes - Wear Them Well!" had 150 attendees and offered CME credit. The program was very well-received. Speaker presentations can be found under "Past Programs." Special thanks to the AMA and its Council on Science and Public Health for their collaboration and support of The Forum in presenting this program!

2011 Forum Program Approved for AMA PRA Category 1 CreditTM
The Forum has partnered with the AMA to offer CME credit for those who wish to review the DVD. CME materials can be found by clicking here.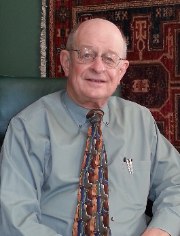 Gary Woods, MD
Forum President
2013