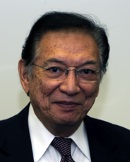 Joseph E. Gutierrez, MD
President of OSMAP
2015-2016

News and Latest Information
Forum Tackles BIG DATA
The Forum for Medical Affairs presented its annual education program on Sunday, November 15 in conjunction with the AMA Interim Meeting. The program, entitled "BIG DATA: Panacea or Pandora's Box?" featured a distinguished panel of speakers and focused on how the explosion of data in healthcare will impact the practice of medicine, clinical decision-making and the financing of healthcare in the future. Click here for a copy of the program flyer. The program was moderated by AMA President Steven Stack, MD and also featured AMA Immediate Past President, Robert Wah, MD, who participated in the Q&A Session following the program. Over 160 attendees enjoyed the informative and thought-provoking program. Speaker presentations may be found under Past Programs.

The Forum would like to thank ALL of the state and specialty medical societies who contributed toward the success of this year's Forum program. Notably, The Forum would like to extend its strong appreciation to the following Societies who contributed $500 each to become "Friends of The Forum" in 2015:

American Academy of Orthopaedic Surgeons
American Society of Clinical Oncology
California Medical Association
Massachusetts Medical Society
Medical Society of the State of New York
Pennsylvania Medical Society
Texas Medical Association

THANK YOU for Your Support of The Forum!

OSMAP General Session Focuses on Health Information Exchanges, Quality Reporting, Offshore Medical Schools
If you missed the OSMAP General Session on November 13 in Atlanta, you missed a series of excellent presentations, including: Health Information Exchanges (Kansas); Quality Reporting (Wisconsin); "Marijuana as Medicine - Current Understanding and Trends;" and "Offshore Medical Schools: What's REALLY Going On." These presentations and others can be found under Past Meetings and are available for download. Nearly 200 attendees enjoyed the informative sessions and the reception that immediately followed, which was hosted by The Physicians Foundation.

Free ICD-10 Resources
This year many physiciansí practices will spend countless time, money and other resources preparing for the transition to ICD-10, even with the one-year grace period provided by CMS. The Physicians Foundation has been working with a medical student, Parth Desai, who has developed a set of free ICD-10 resources to help any medical practice prepare for the upcoming transition to ICD-10. For more information, visit www.icd10charts.com.

The Physicians Foundation: Why Arenít Physicians Part of the Health Reform Conversation?
In a recent post on Forbes.com, the Physicians Foundation examines the lack of physician input in health reform legislation. The public feels physician influence on legislation is important and a majority of physicians surveyed in 2012 felt the medical profession had no influence on healthcare reform matters. So why arenít physicians part of the health reform conversation? Read the full article here. For more information regarding the Physicians Foundation, go to www.physiciansfoundation.org.

OSMAP Elects New Leaders
Congratulations to the following newly elected OSMAP officers for 2015-16: PRESIDENT - Joseph Gutierrez, MD (District of Columbia); VICE PRESIDENT - Richard Warner, MD (Kansas); and SECRETARY - Albert Kwan, MD (New Mexico).

OSMAP - June 2015
Well over 200 physician leaders and senior staff, most of whom were representing state medical societies, were treated to another strong and informative OSMAP Meeting on June 5th at the Hyatt Regency Chicago. The agenda for this meeting can be found here: General Membership Meeting. Robert Wah, MD, AMA President, provided an update on AMA advocacy and priorities, including SGR Repeal and ICD-10, and responded to numerous questions. Attendees also received important updates on the activities of the Physicians Foundation and the AMA/State Medical Societies Litigation Center. Hot topic state discussions focused on out-of-network transparency in health plans (NY), implementation of the newly established Interstate Medical Licensure Compact, and a presentation on the importance of having strong state immunization laws for school children (WV).

A highlight of the afternoon was a presentation by the Ohio State Medical Association (OSMA) regarding "Smart Rx," Safe Medicine and Responsible Treatment, a program recently launched by OSMA to educate physicians and foster physician leadership in addressing the increasing problem of opioid abuse and its impact on the health of Ohio. A video link to this presentation can be found here. All other presentations can be found under "Past Meetings."

Following the General Membership Meeting, The Physicians Foundation hosted a Networking Reception for all OSMAP members and guests - always well-attended and a perfect way to end a busy afternoon.

2014 Forum Explores the Human Microbiome
The Forum for Medical Affairs presented its annual educational program on November 9, 2014. The program - "The Human Microbiome: Germ Warfare or Collaboration?," was held at the Hilton Anatole Hotel in Dallas, TX in conjunction with the AMA Interim Meeting. The program drew over 160 attendees and was approved for a maximum of 2 AMA PRA Category I Credits. A copy of the flyer describing the program and the speakers can be found here.

The Forum would like to express its sincere appreciation to Ardis Hoven, MD, AMA Immediate Past President, for moderating this program and to the following speakers for their outstanding presentations: David Relman, MD; Lita Proctor, PhD; and Alexander Khoruts, MD.

The Forum also wishes to express its thanks to Illumina for its unrestricted grant in support of The Forum program. For more information about Illumina and its "Understanding Your Genome" program, click here.

Copies of the speaker presentations can be found under Past Programs or you can click here.

Forum Program - 2013
The 2013 Forum Educational Program, was held on Sunday, November 17, in conjunction with the AMA Interim Meeting. The program: "Accountable Care - Who's Accountable to Whom? Upholding Physician Ethics and Patient Trust," drew nearly 180 attendees and offered two hours of AMA PRA Category 1 CME credit. The presentation, organized in collaboration with the AMA, featured three distinguished speakers and was moderated by Nancy Nielsen, MD, PhD, AMA Past President. Click here for a copy of the program flyer. Copies of all three presentations can be found under the Forum "Past Programs" tab on this web site.

Forum Program - 2012
The Forum for Medical Affairs presented its annual educational program on Sunday, November 11, 2012 at the Hawaii Convention Center, Honolulu. The program: "Personalized Medicine IS your Future: Your Genes - Wear Them Well!" had 150 attendees and offered CME credit. The program was very well-received. Speaker presentations can be found under "Past Programs." Special thanks to the AMA and its Council on Science and Public Health for their collaboration and support of The Forum in presenting this program!

Forum Program - 2011
The Forum has partnered with the AMA to offer CME credit for those who wish to review the DVD. CME materials can be found by clicking here...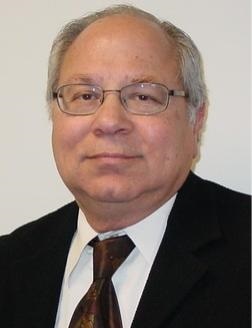 Arthur N. Lurvey, MD
Forum President
2016