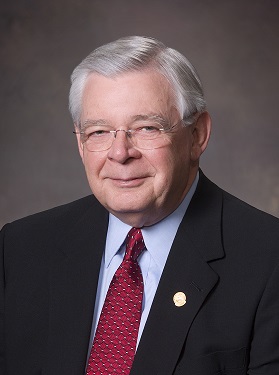 Boyce G. Tollison, MD
President of OSMAP
2014-2015
News and Latest Information
OSMAP General Session - November 7
The next OSMAP General Membership Meeting will be held on Friday, November 7, 2014, from 2:00-5:00pm in the Wedgewood Ballroom, located in the Tower Lobby, Hilton Anatole, Dallas, Texas. All state medical society presidents, presidents-elect, past presidents and executive directors, as well as state staff members attending the AMA Interim meeting, are welcome to attend. There is no cost to attend and no pre-registration is required. Presidents-elect are especially encouraged to attend.

Following the meeting, from 5:00-6:30pm in the Wedgewood Ballroom Foyer, OSMAP will host a Reception in partnership with the Physicians Foundation. All OSMAP members and their invited guests are welcome to attend.

2014 Forum will explore the Human Microbiome
The Forum for Medical Affairs has set its program for 2014: "The Human Microbiome: Germ Warfare or Collaboration?," set for Sunday, November 9, 2014, from 1-3pm, Carpenter Ballroom, Atrium I, Lobby Level at the Hilton Anatole Hotel, Dallas, TX, in conjunction with the AMA Interim Meeting. All AMA meeting attendees are welcome to attend the Forum program at no charge and pre-registration is not required. The program has been approved for a maximum of 2 AMA PRA Category I Credits. A copy of the flyer describing the program and the confirmed speakers can be found here. Program updates will be posted as needed.

Physicians Foundation Releases Physician Survey Results
On September 16, The Physicians Foundation released its 2014 Survey of America's Physicians: Practice Patterns and Perspectives. Every two years, The Physicians Foundation conducts a national survey of physicians to provide policy makers, healthcare influencers, media and other stakeholders insights into the state of the medical profession and the most pressing challenges facing the U.S. healthcare system. The 2014 survey polled more than 20,000 physicians on a range of issues, including professional morale, doctor shortages, Medicare / Medicaid participate rates, EMR patterns and more. Click here for more information about the survey and to access the full report.

Physicians Foundation White Paper Examines ACA Roll-out
"Nearly three years after initial enactment in 2010, the Patient Protection and Affordable Care Act (ACA) has shifted from a complex social engineering theory to "boots on the ground." These provisions, a defining test of President Barack Obama's second term, are well underway to being implemented nationwide..." To review the entire white paper, click here. For more information regarding The Physicians Foundation, go to www.physiciansfoundation.org.

Forum Program - 2013
The 2013 Forum Educational Program, was held on Sunday, November 17, in conjunction with the AMA Interim Meeting. The program: "Accountable Care - Who's Accountable to Whom? Upholding Physician Ethics and Patient Trust," drew nearly 180 attendees and offered two hours of AMA PRA Category 1 CME credit. The presentation, organized in collaboration with the AMA, featured three distinguished speakers and was moderated by Nancy Nielsen, MD, PhD, AMA Past President. Click here for a copy of the program flyer. Copies of all three presentations can be found under the Forum "Past Programs" tab on this web site.

Forum Program - 2012
The Forum for Medical Affairs presented its annual educational program on Sunday, November 11, 2012 at the Hawaii Convention Center, Honolulu. The program: "Personalized Medicine IS your Future: Your Genes - Wear Them Well!" had 150 attendees and offered CME credit. The program was very well-received. Speaker presentations can be found under "Past Programs." Special thanks to the AMA and its Council on Science and Public Health for their collaboration and support of The Forum in presenting this program!

2011 Forum Program Approved for AMA PRA Category 1 CreditTM
The Forum has partnered with the AMA to offer CME credit for those who wish to review the DVD. CME materials can be found by clicking here.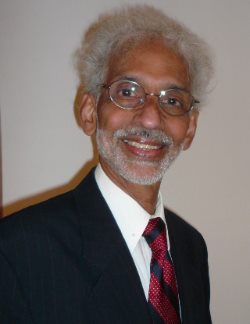 Jay Jayasankar, MD
Forum President
2014